Featured Shop: Janni Bars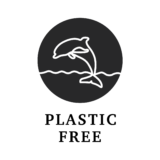 Find and support your local businesses. Search by category or location or both!
If you are a business, add your business here.
Mannion Insurances

Town and Country Interiors

We are the Ultimate Home and Gift Shopping Experience based in Athleague, Co. Roscommon.

Castlemine Farm

Castlemine Farm specialises in traditional and sustainable farming for super tasting meat. Based in county Roscommon we sell our produce direct to the consumer. We have a Farm shop in Roscommon and we attend Moycullen and Galway city markets. You can order directly to your door (nationwide) on our website We hope you join us in our quest to promote local food and the local economy.

Black Hen Designs

PFK Kenmare

Order by phone +353 (0)64 6642590

Master goldsmith and jewellery designer Paul F Kelly produces handcrafted originals at his workshop and retail outlet in Henry Street, Kenmare.

​He works in gold and silver, often combining both materials with precious or semi-precious stones, to create one of the most distinctive and inspiring jewellery collections in Ireland.

​

Rings Farm

We supply Ireland's top restaurants & cafés with organic & free range chicken from our farm in Kilkenny. During the current Covid-19 crisis we are now offering a home delivery service to the public. We have whole chicken, fillets, breaded goujons (plain & southern fried), supremes, Kievs, wings, legs, thighs, livers and more.

We offer great value packages that are a little cheaper than your local butcher. Orders over €150 get extra chickens free.

Ideal for families/friends/neighborhours to place one big order together and have a fridge/freezer stocked with nutritious chicken

The Dough Bros

Pizza. Passion. Personality. We merge the fundamentals of Neapolitan Pizza with the best local Irish produce to bring you pizza by The Dough Bros. 48-72 hour slow proved dough, seasonal local produce, cooked in a 500 degree Stefano Ferrara wood fired oven.

Two Beans

We focus on quality, balance in the cup & consistency.

Our partnership with Europe's best coffee roasters, combined with the diligent refinement of our craft allows us to extract shots with some of the highest scoring coffees in the world.

We only collaborate with roasters who source their coffee directly, supporting the farmer by paying them a fair price which in turn creates sustainable farming.

Wall Flower Prints

Shop Online wallflowerprints.com

Colourful bespoke and illustrated custom name prints for nurseries. Great for newborn baby gifts. Hand drawn letters by local artist and designer.

Farfield Farmacy

Chemical free market garden and regenerative agriculture

Rasam Indian Restaurant

Rasam Restaurant serves authentic Indian Cuisine in stunning traditional surroundings.

We pride ourselves on our food and our service.

We mix, roast and grind our own spices daily to produce wonderful aromatic flavours.

The Dublin Puzzle Company

We make and sell cryptic puzzles and brainteasers. Traditional puzzles made with a contemporary twist ... fun and challenges for ages 8 to 88
Yellowbelly Kitchen

Yellowbelly kitchen providing you with freshly made cheesecakes in the sunny south east!

Connaught Counselling Center

CBT Relationship Person Centered Counselling

Cogs the Brain Shop

Shop Online cogsthebrainshop.ie

Cogs the Brain Shops stocks a genius collection of fun quality products designed to build better brains and learn through play. We have a wide range of games, puzzles, toys. We're a 100% Irish owned, family run business. Shop online for fast delivery across Ireland.

Max Benjamin

Irish owned Max Benjamin, is run by siblings Orla, Mark and David Van den Bergh in their studio in Enniskerry, County Wicklow. Named after Orla's twin boys, Max and Ben, the company began producing hand poured, natural candles in the early '90s.

Colleen Bowler

Order by phone +353 (0)86 265 0569

My aim is to produce objects that people would like to live with that would appeal on a visual, tactile and functional levels and would hopefully enrich their lives in a small way.

Knockanore Farmhouse Cheese

Order by phone +353 (0)24 97417

The cheese is carefully made from rich, full cream, raw cow's milk, using traditional cheddaring techniques. This results in a firm but slightly open textured hard cheese with a unique and subtle flavour.

The cheese is available in vintage red and white, both aged for a minimum of 8 months as well as varieties made with herbs and spices. The most iconic cheese in the range is perhaps the smoked version.

The Fruit Brothers

The FruitBrothers.ie is allowing Galway businesses and homes to order from a selection of fruit, veg, salad and berry boxes. These boxes will be delivered to places of work or homes throughout Galway.

HAUS Concept Store

HAUS Concept Store

HAUS Concept Store is the ultimate online destination for laid-back luxury and lifestyle.

Little Green Growers

We are a young husband & wife team of organic farmers, following our dream on the Wild Atlantic Way. As certified organic producers, our priority is to grow in harmony with nature. Organic farming practices reduce pollution, conserve water, reduce soil erosion, increase soil fertility, and use less energy. Farming without pesticides is also better for nearby birds and animals as well as people who live close to farms.friendly advice from a team that will always help you make the right decision.

Blank Canvas Cosmetics

Blank Canvas Cosmetics is an award winning cosmetics and brush brand. Founded by Una Tynan in 2011 during an economic downturn, we have gone from strength to strength in the past 5 years.

The founder, Una Tynan was inspired by the concept that you can be as creative as you want with the face using the right tools and makeup. She combined her 3 great loves of Art, Make Up Artistry and Business to launch Blank Canvas Cosmetics.

Crafty Studio Ltd

An online store selling dressmaking, craft fabrics, haberdashery, and traditional art supplies such as watercolour, acrylic, and oil paint.

Durrus Cheese

Order by phone +353 (0) 27 61100

When Jeffa Gill began making cheese on her farm in 1979, she started it as part of her pioneering spirit to provide for her family from her own small holding in West Cork and to capture something of the beauty of the area in her unique hand-crafted cheeses.

Today, 40 years on, our cheeses are still made by hand using traditional techniques on our farm in the beautiful valley of Coomkeen just beyond Durrus village in West Cork.
The Aromatic Pharmacy

Natural Remedies, Products and Therapies for Health and Wellbeing

Achill Oysters

Knowing exactly where your oysters came from is vital for for any chef. It's the methods we use to get them tasting and looking as good as they do when they arrive in your kitchen, that sets us apart, so we're only too happy to share those methods with you.

Nima Brush

Nima Brush is professional but playful range of cosmetic brushes launched into the Irish market in 2012 by Make Up Artist, Niamh Martin (NI – MA). After over decade of experience between Ireland and the UK, Niamh moved into the educational part of makeup and saw a niche for affordable, professional tools. Nima Brush was launched into the Irish beauty industry in October 2012 and has been building ever since.

Beechdale Garden Centre

At Beechdale Garden Centre and Wildflower Café we are Passionate about Plants and Food. Beechdale Garden Centre offers many unusual varieties of plants including some rare plants.

Beechdale has a lovely offering of gifts, garden furniture and patio furniture, weber barbeques and garden tools and accessories. The Wildflower Café serves mouth watering, home baked food to enjoy with your coffee or Barry's tea.

Nosebag Fine Foods

Howth Pottery

Howth Pottery is a small pottery business founded and ran by Frieda Rogerson.

Castlemine Farm

Castlemine Farm specialise in traditional and sustainable farming for super tasting meat. Based in county Roscommon we sell our produce direct to the consumer. We have a Farm shop in Roscommon and we attend Moycullen and Galway city markets. You can order directly to your door (nationwide) on out website We hope you join us in our quest to promote local food and the local economy.

Sew Shabina

I make a range of fashion masks and accessories including pouches, coin purses, keyring pouch. Masks are made from either 100% cotton or bamboo lining, and made to the requirements of the purchaser.

PACKWORKS LTD.

PACKWORKS are suppliers of packaging, sundries and equipment to Butchers, Deli's, Fish and Poultry, Bakeries, Catering Services, Supermarkets and Chef's nationwide. Working with reliable and reputable manufacturers we pride ourselves on supplying the highest quality products to the food industry with a high level of customer service. PACKWORKS have products for the Traditional Butcher to the Major Processors "Everything for the Food Industry, but the food". We also supply a vast range of Hygiene Products for Schools, Restaurants and every industry where there is footfall.

Kilmurry Nursery

Order by phone +353 (0)53 9480223

Kilmurry Nursery is a family run award winning nursery based in Gorey, Co Wexford.

Specialising in Herbaceous Perennials, Grasses and Ferns for wholesale and retail sales.

Lulu + Belle

Visit website luluandbelle.com

We make personalised jewellery and customised jewellery including initial necklaces, name necklace and bracelets with birthstones.

Delphine Arnault Art
Kathleen's Hair Salon

With over 25 years of hairdressing under my belt. I opened my doors 14 year ago in Abbeyfeale town. High lights and toning is my specialty, but we cater for all aspects of hair as well. Find us on Facebook.

Yasmin Bakery & Catering

Homemade cakes, bakery and food. Grazing box and catering

Giles Norman Photography

Giles Norman Photography ships worldwide, and we have a click and collect service for our Kinsale gallery.

Giles Norman is one of Ireland's leading landscape photographers, renowned for his distinctive collection of black and white images. Our online gallery has a range of products from Giles Norman's timeless photographs (framed and unframed) to his photography books and calendars.

Pure Linen

Natural linen products producer and linen fabrics supplier in Ireland and worldwide

Learn the Bodhran .ie

Visit website learnthebodhran.ie

Beat away the blues of 2020 by signing up for bodhran lessons for the new year. Onscreen graphics and recording to help you along the way. You'll be ready to join the local session by Summer. Check out the starter pack if you don't have a bodhran lying around idle.

Lynam Garden Furniture

Our display yard is located in Riverview commercial park Tullamore opposite Aldi and beside the NCT Centre. Our Head office is in The King Oak in Cloncollig industrial Estate Tullamore.

The Winehouse

Wine shop in Howth. Sourcing wines from the new and old world, we work closely with our Belgian partners, Allied Vintners International.

Deliveries are free for orders over €90, €6.95 for smaller orders. All local deliveries (Howth and Sutton) are now free

Peter O'Brien and Sons Landscaping

Family owned and operated business based in Malahide. We offer design, construction, maintenance services and and supply a range of landscape and garden products.

ZestHouse

Visit website lemonzesthouse.com

At ZestHouse, our goal is to make you feel good whilst being comfortable too. We have the latest and greatest pieces that are trendy and on point. Whether it be at home on a cosy Sunday, or out and about running errands, we've got you!

Daingean Garden Centre

Daingean Garden & Nursery Centre was established in 2016 by Offaly born Annette McNamee.

Following many years running a successful business in Edenderry, Annette, coupled with her love for growing things, recognised a need for a garden centre in her hometown of Daingean.

With lots of parking, we hope you come by for a visit soon.

Take The Cake

Take the Cake gives the consumer fresh, moist cakes made with only the best locally-sourced ingredients, making desserts the way they were MEANT to be eaten. The menu is made up of traditional American desserts — the kind you mightn't usually find in Ireland. You can regularly watch Founder Krissy Gibson on the cooking segment on "Ireland AM".

Beechlawn Organic Farm

Order by phone +353 (0)86 1799007

Beechlawn Organic Farm was conceived and developed by husband and wife, Padraig Fahy and Úna Ní Bhroin. We farm 62 acres of vegetables and employ 18 staff.
Thomas J. Crummy Landscaping

My Skin Integrity

Organic skincare products made in Co.Kilkenny by a clinical aromatherapist- the range includes soap, shampoo bars, balms, hydrosols and serums- gift packs made to order

Curtain Centre

Shop Online thecurtaincentre.ie

We supply custom made curtains, blinds, shutters, readymade curtains, duvets, pillows, duvet covers, throws, poles and a vast selection of cushions.

Wordy Gurdy Gifts

Find something for the person who has everything. Unique prints, lots of custom, personalised special prints.

Check out our best sellers: LP Lyrics Spotify Song Link, Slang Map, Mammy Map....

Eden Skin and Laser Clinic

Visit website edenskinandlaser.ie

Nurse Led Aesthetic Clinic offering Medical Grade Skin and Laser Treatments.

Clinic Consultations are free and you are assured of a safe and confidential treatment each time as we uphold the highest professional standards.

The Old Stone House Restaurant

Visit website oldstonehouse.ie

An award-winning hidden gem in Ballinlough Village, just 30 minutes from Roscommon Town. Serving the best locally sourced & organic dishes. Vegan, Vegetarian & Coeliac-Free options are available too.

The ideal venue for Small/Micro Weddings, Family Celebrations & Christmas Parties. The Old Stone House boasts exceptional food, wine, cocktails, service and atmosphere.

C&S Engraving Moments

We are a start-up business based in Ireland. We bring handmade, quality and personalized products, perfect gifts for any occasion.

Lucan Garden Centre

Shop Online lucangardencentre.ie

Lucan Garden Centre is a traditional garden centre, where high quality trees, shrubs & flowers are our priority, plus the advantage of being situated next to our own turf fields for fresh roll out grass/lawn.

Lucan Garden Centre specialise in year round colour for your garden with stunning Hanging Baskets & Containers.

The Blue Door

The Blue Door is our independently owned shop.

We hope that you can visit our "bricks & mortar" shop but if you can't we have decided to make it a little easier and come to you with our website.

We have put together a collection of furnishings and gifts for the home and hope that you will like them as much as we do. We try very hard to offer you something different.

Objekt Design Space

Shop Online objekt.ie/index.php

Interior architect Aoife Hayes is the woman behind the shop. Her love of good design, colour and individual style inspired her to put together this store of contemporary modern furniture and beautiful interior accessories from a selection of European design companies.

The collections grew to include unique & quirky gifts and small accessories, kitchen utencils, flowers, art, prints, rugs & lighting. The selection instore is truly unique and is an Aladdin's cave of the extraordinary, a modernists heaven.

John Prendergast Anxiety & Trauma Specialist

Visit website johnprendergast.ie

Helping you overcome panic, worry, fear, flashbacks, nightmares, stress, anger and related issues. Sessions are available online and face to face.

John Prendergast suffered 37 years of anxiety and depression before getting help. He now helps those suffering like he used to.

Java The Hut Coffee Roasters

Java the hut coffee Roasters specialise in Micro Lot small batch Single Origin Estate coffees and source only high-grade green beans from international farms and growers associated with Rainforest Alliance, Direct Trade and Fair-trade Organics and Lady Co-ops Green coffee.
The Hopsack

We stock a broad range of homegrown brands such as Harry's Nut Butter, Nutshed and White Mausu, along with the best of Irish cheese, dairy and eggs with Mossfield Organic milk and yoghurt, Butlers Organic Eggs, Velvet Cloud Sheep's Yoghurt etc and an impressive range of organic produce from Denis Healy, Riversfield Organic farm, McNally's and more!

Walk Dublin

Fun themed Walking Tours of Dublin. Mostly Medieval, Hidden Dublin Homes & 1700s Coffee Tour. Or Bespoke a tour to your wishes, gives 3 key wishes and we will design something just for you.

Lucy Erridge

Order by phone 00 353 61 396898

Lucy Erridge is a knitwear designer who creates 'one of a kind' ladies knitwear in luxury yarns like cashmere and alpaca. She has created a range of bone China, placemats, prints and cards using Alison Erridge watercolours. She also showcases original artworks, textile art, leather, jewellery, menswear and local crafts people's works.

Vita House Family Centre

Vita House Family Centre was established in 1993. Its aim is to provide a place of welcome for all, where families and individuals would be encouraged and supported to develop their true potential.

We provide Counselling & Psychotherapy services for individuals, couples, families, child and adolescent therapy.

Maysonbrook

Irish made select art and design giftware

Candles For Occasions

Personalised candles & frames for all occasions

Dingle Ceramics

Linda Ní hAiniféin's work is inspired by the rich heritage, history and culture of the Dingle Peninsula. She makes Ceramic wall hangings and tiles with inscriptions in the old Ogham writing in words such as Grá (Love), Fáilte (Welcome), Suaimhneas (Calm) and Sláinte (Good Health). Her work can also be personalised and commissions are welcome.

Garlanna Greeting Cards

At Garlanna Greeting Cards Ireland, we design and produce our Irish greeting cards, gift wrap, and accessories in beautiful County Wicklow. We help people send their thoughts and love to all of the special friends and family in their lives and celebrate life's most important moments, both big and small by sending a hug in an envelope.

Butterfly Dawn Aromatherapy

Natural, organic skincare and Aromatherapy products.

Irish Trees

Plant Trees in Memory, in Celebration and as a legacy to nature. The most enduring act that heals the heart and the Planet. When words just aren't enough, arrange the planting of a Tree.

Parent First Aid

Visit website parentfirstaid.ie

Parent First Aid is Ireland's No1 choice for first aid training for parents & childminders. We also provide first aid kits and medical supply products via our online shop. We deliver across Ireland.

L. Mulligan Grocer

L Mulligan Grocer on Manor Street in Dublin 7 has launched a cocktail and cheeseboard delivery service.
Serendipitykids

Shop Online serendipitykids.ie

We handpick clothes & toys for babies, toddlers, boys and girls from babies to 10 years. Baby gifts, birthday presents, christenings or just something gorgeous!

Free delivery over €50.

Tina Heraty Artist

Tina is an Irish Visual Artist who lives and works in the West coast of Ireland along the Wild Atlantic Way. She specialises in drawing, painting and photography.

Irish Urns & Keepsakes

Irish Urns and Keepsakes A celebration of Life and Heritage.

Finding the right Cremation Urn is a great responsibility but also a great privilege. With 1000s of Urns for sale online, very few are unique or handmade, and even less are created by Irelands' award-winning Artisans. Each of our Urn creations is influenced by Ireland and its ancient heritage. We know you will find that Special Urn here.

Irish Seaglass Shop

I create lovely jewellery such as necklaces and earrings from genuine seaglass I find on my stunning beaches in County Dún na nGall

Hussey Fruit & Veg

Fruit & veg wholesalers. Call 01-8644300. Passionate about selling Irish produce. 4th generation family since 1947. They're also delivering boxes of fruit and veg to homes.

NAIIAD Jewellery

NAIIAD Contemporary Designer Jewellery - Elegant and Spirited…

The mixed influences of the French designer behind NAIIAD resonate through each piece, with strong lines and an eye catching mix of textures. Her very tactile and feminine creations are designed for the confident and independent women who embrace their sensuality. Who like to wear jewellery as unique as they are…

DEFREIN

I make sustainably handmade jewellery (necklaces & cuffs) using recycled cotton.

Mibed.ie

An Irish owned online company selling quality household linens including Egyptian cotton bed linen, standard & extra deep. All bed sizes - single, 4ft, double, king, super king.

Our best sellers include Base Wraps, Super King Pillows, Egyptian Cotton Sheets and Duvet Covers, mattress and pillow protectors.

Books Upstairs

Dublin's Oldest Independent Bookshop, they're putting together specially curated book bundles to get you through lockdown. Each unique book bundle contains three titles selected according to your chosen theme.

Thin Line

Creative Works, crafting beautiful and useful objects, using fun, engaging and versatile designs from Home & Giftware and making detailed Coastal Maps.

POTTY MOUTH

Indoor house plants delivered to your door, nationwide!

Reid's Fish Market

Next Day Fresh Fish Delivered in Dublin. Deliveries Tuesday to Friday.
Burren Smokehouse

Shop Online burrensmokehouse.com

The Burren Smokehouse is a family-run business that was set up in 1989 by Birgitta & Peter Curtin. They researched the smoking traditions in Ireland and in Sweden and the idea of the Smokehouse was born.

For over a century now, the Curtin family have owned the 'Roadside Tavern' nearby which was the first place where their own smoked salmon was served.

Nowadays, the Burren Smokehouse supplies smoked salmon all over the world, within 48 hours.

Camerakit.ie

Camerakit supply equipment for sale or hire to the broadcast, post-production, education, pro-video, audio and corporate sectors throughout Ireland, UK and Europe . Established in 1990, we have become Ireland's leading supplier of professional video equipment from all leading Broadcast manufacturers. Please visit our 2000 sq ft showroom for a hands-on demonstration.

Mud Bugs

Mud Bugs provides workshops and courses for children and families to connect with nature in a way that encourages confidence, builds self-esteem and promotes a lifelong love of learning and nature. Our Mud Bugs Treasure Box is a sure way to get the whole family involved with crafts, activities and mindful connections with nature.

STT Swings

With an extensive choice of products and play structure designs, we have something to suit every budget, garden size and family. As manufacturers, we can provide the capability to custom build our units to your own specifications and designs.

Our products include Swings, Climbing Frames, Play Centres, Tree Houses, Playhouses, Swing Accessories and Sand Pits. We also supply a range of Garden Fun Create and Play toys and specialised units to cater for Special Needs and Therapy requirements.

Ed's Bread

Guerilla bakery operations on the grounds of Rascals Brewery in Inchicore, Dublin 8.

Fresh sourdough bread baked on the day along with selection of butter pastries.

Reach Children's Services

Visit website reachchildrens.com

We provide behaviour support and early intervention for children with autism and other learning and behaviour differences. We are committed to providing individualized, family-centred supports through the delivery of proven, practical strategies. While we miss being able to play, advise and interact face-to-face during these times of social distancing, we continue to support families throughout Ireland through remote online consultation.

Skeaghannore West Cork Farm

Fresh Farm Duck, grown on a West Cork family run farm!

Howbert & Mays Gardens

Since we set up our first shop in Monkstown in 2012, no chemical weedkillers, fungicides or fertilisers are stocked.

Plants are chosen that will will thrive in the Irish climate, and come from Irish growers wherever possible. Tools are selected to be functional, long lasting and reliable, frequently made by long-established manufacturers. Fertilisers and growing aids are organic, nature-based.

We also have stores at Airfield, Dundrum, Co Dublin and Avoca, Dunboyne, Co Meath.

The Butler's Pantry

Shop Online thebutlerspantry.ie

The Butler's Pantry is an Irish owned company which has grown organically since our first store opened in 1987. Our ethos has remained the same and all of our 10 stores are located at the heart of communities. All of our food is handmade from scratch using the finest ingredients with no additives or preservatives by our talented chefs and bakers in our kitchen in Bray, Co. Wicklow.

Made by Lily-Ann

Made by Lily-Ann is a mother daughter duo, based in Dublin. We are an environmentally conscious small business. We source all our fabrics from pre-loved materials giving them a new lease of life! We look to support local as best we can and all of our packaging is either recyclable or reusable! Scrunchies are €5 each or 3 for €14 with and additional €2 for postage. Orders can be made through our Instagram page @madebylilyann

Felt Fairies

Behind the Brand Felt Fairies is owner Franziska Lienberger. Her products include fairies, trolls and other art creations such as her big wool paintings. Franziska works with pure wool which she wet felts, stitches and shapes into her designs. She is also an awarded teacher and facilitates workshops and online courses.

Urban Fabric

Shop Online urbanfabric.ie/store

Urban Fabric by Orla Hickey, is a studio which produces colourful prints of Orla's expressive hand drawings. Orla's studio is based in county Limerick. The vibrant detail of Orla's sketches depicts Irish streetscapes & iconic Irish buildings.

Orla feels inspired by the fabric of her surroundings and celebrates in the small details of the streets, adding layers of colour to draw the eye to the beauty in the everyday!
Sustainable Seafood Ireland

Firehouse Bakery

Order by phone +353 (0)85 1561984

At Firehouse Bakery each loaf is hand crafted. We refuse to use additives or preservatives, therefore our bread will never contain improvers, processing aids or any other nasty chemicals. Using extended proving times this is real bread, the healthier tastier alternative.

Throughout the day and night our bakers and chefs work to turn out sweet and savoury treats. Whether it be a crusty sourdough, enriched yeasted dough or indulgent pastry we are sure to find something to tempt you.

The Seed Potato Company

The Seed Potato Company is a fresh produce wholesaler located in Ballymun. Established in 1981, we are one of Ireland's most trusted wholesalers. Despite its name the Seed Potato Company does not sell just potatoes. In fact it sells a large range of fruit and vegetables. It is offering delivery across Dublin. Details regarding delivery zones on particular days will be posted on our Social Media accounts and you can contact us via our contact page for more details.

Redcell Photography

Wedding and creative portrait photographer

Conns Cameras

Conns Cameras is a family-run business established by Phil Conn in 1968. Bob and Mike Conn together with an excellent team of knowledgeable and helpful staff can guide you through the maze of new technology.

We welcome happy-snapper and professional photographer alike and offer an excellent back-up service on all items we sell, including the facility to provide loan equipment. We also offer hire, try-before-you-buy and trade-in services and have an on-site sensor cleaning service for both dry- and wet-dust removal.

Thriftify

Thriftify is the Online Charity Shop platform creating a movement of positive purchasing by connecting charity shops with consumers who care.

Join the Sustainable Fashion Revolution, While at the Same Time Help Fund Great Causes.

Le Patissier

Family business producing award-winning Patisserie made from Irish dairy, sourcing ingredients from local suppliers where possible. Everything is handmade.

Collection available from 10am - 2pm Monday to Friday from our kitchen.

Wildflowers.ie

Wildflower Seed Mixtures, Natural Ecologies, Conservation and Heritage .

Since 1990 this micro business has supplied and assisted thousands of customers to establish thousands of hectares of meadow in Ireland. 

Unlike non-native plants. when you buy native sourced Irish species they flower at the same time as the wildlife that visits the plants. Native flowers can survive your local climatic conditions and protect local wildlife.. 

Eimear Brennan Artist

Order by phone +353 (0)863607355

I am an Irish artist living in Dublin.

I work in pen and ink and my paintings are inspired by nature, folklore, fairytale, film, and all things magical.

I love to draw outdoors in nature and I visit different locations for each new piece that I create.

Nicky's Plaice

Nicky McLoughlin, a fisherman like generations of his family before him, opened his shop on the West Pier in 1961 to supply the local community with the best of the fresh catch.

We're open for business on the West Pier in Howth. We're also doing local deliveries for customers buying on our online shop.

Bio-Friendly Ltd

Order by phone 086 609 7200/094 98 800 52

Bio-Friendly Ltd. is a family run business. We manufacture Sewage Treatment Systems for One off Houses and also Units to Upgrade existing septic tanks that don't have access to a sewerage treatment plant. Bio-Friendly Ltd. can supply, install and recommend engineers to carry out percolation tests and oversee the installation and sign off on the completed works. Our System is fully Certified (EN12566-3 & SR66) and acceptable by all Co. Councils.

The Punnet Glasthule

The Punnet Health Store which has shops in Glasthule and on Dublin's Mount St have a new greater Dublin delivery service for fruit, vegetables bread, milk and eggs and also all healthfoods and supplements. In fact all of the products available in-store can now be bought online.
Agus Arís Vintage

Agus Arís Vintage | Handpicked Vintage Clothing & Accessories.

At Agus Arís Vintage, we believe in the importance of shopping consciously and investing in vintage, timeless and high-quality pieces that will stand the test of time.

A revolt against fast-fashion, an expression of your individuality and a more sustainable way to shop.

Browse our collection of handpicked vintage clothing & accessories, find a treasure to wear arís agus arís agus arís...

Jiminy Eco Toys

Eco friendly toys - plastic-free and locally made. Games, crafts, puzzles, balance boards, bubbles, art supplies, treats.

Body Love

Handmade plant & flower based Body Butters, soothing Balms, and scrubs which are kind to you. Mood boosting and wellness products include Pillow & Room Mist, aiding a deep restful sleep. Luxurious bathbombs made with plant based oils and scented only with essential oils. Made in Wexford.

Hegarty Lighting Ltd

Shop Online hegartylighting.ie

Hegarty Lighting is a family business with family values. We pride ourselves on the knowledge and experience that we have obtained over 27 plus years that we have been trading. We strive to give our customers the best quality light fixtures and value for money.

John O'Reilly Butchers

Hughes Roses

Hughes Roses is a wholly Irish owned and operated company, specialising in growing and supplying the Irish Market with quality roses for over 50 years. The business is completely family run. Currently being overseen by Marie, Brian and Colin, the second generation of Hughes Roses, rose growers. This 2nd generation continue to uphold the company's high standards of excellence and quality customer service.

Donabate Dexter

Dexter Beef. All natural, ethically farmed beef from our farm in Donabate

Calou

Luxury Soy Candles and Wax Melts hand poured by Louise in the Curragh, Co. Kildare

Right Start Montessori

Right Start Montessori is located in Kiltoom near Hudson Bay Hotel. We care for children ranging from ages 2 to 12 for Full Day Care, Pre-School/Montessori and After-School Care. ECCE and NCS Schemes are included. We have an inclusive environment and provide quality childcare in our secure, safe and caring Montessori. We work in partnership with Parents.

Alan Hanna's Bookshop

Books, board games, school supplies

On The Pig's Back

"On the Pigs Back" was established in 1992 by Isabelle Sheridan selling Farmhouse Cheeses, Charcuterie, Fresh Breads, Irish Artisan Food, and French Epicerie & Other Specialities in The English Market, in Cork City.

On The Pig's Back produce award-winning Pâté and Terrines.

Our location in Douglas sells artisan food, serves lunch in the cafe using local producers and hosts food tastings & special events, such as art exhibitions &  concerts.

Software Skills

Software Skills Training Online. Courses for Businesses and Individuals. Excel, PowerPoint, Word, Outlook, Power BI and more...
Big Red Kitchen

Down a quiet country lane nestled in the Boyne Valley, is where you'll find Big Red Kitchen. The Kitchen is the heart of our home, where the products you taste today are still made. Blending traditional methods with some modern flavour innovation, inspired by the wonderful produce and wild hedgerows that I am surrounded by, has resulted in my award-winning product range. I hope you enjoy it.

Contact details:

The Whole Hoggs

The Whole Hoggs was founded by Peter & Susan Whelan in 2010.

By talking to butchers and chefs, Peter realised there was a shortage of genuine free-range pork.

The main ethos of The Whole Hoggs operation  is to use traditional artisan methods to re-produce the tastes of old.  We have an on-farm smokehouse using turf from a local bog to smoke our dry cured bacon.

Michael's Mount Merrion

Michael's - Your Neighbourhood Restaurant Morning Coffees, Lunch Specials, Early Bird and A La Carte.

SCAR Charity Shop

Local Charity shop (Scar) animal rescue.

All funds go to the rescue centre.

Collection Tuesday & Thursday 2-4pm.

Sunny Cakes

Quality home made bakery products and celebration cakes.

Johnstown Garden Centre

John and Elsie Clarke founded Johnstown Garden Centre in August 1974.

Our aim has always been to be truly a Gardeners' Garden Centre and now in addition, we can also offer an extensive range of other lines like Outdoor Clothing, Gourmet Foods, Kitchen and Household, and unusual Gift items.

Our website has one of the largest plant ranges available anywhere, all from the very top quality growers in Europe.

Parklawn Tree Services Ltd

Tree Care, Tree Pruning, Hedge Trimming/Cutting, Dangerous Tree Removal Vegetation Management. Tree Stump Removal

We also offer arboricultural consultancy services and expert advice on all aspects of trees.

We are fully insured, qualified to NPTC City & Guilds/Lantra and have a Safety Management System accredited to ISO45001.

The Baker's Box

Midland Books

We are a seller of books, school books, stationery, arts & crafts & toys in Tullamore, Mullingar and online.

Leafy Lane Gift Shop

Unique handmade gift items using best quality materials. Toys, bag charms key chains Jewlerry decretive items scented sachets and many more beautiful items.

BlissBeautyStudio

Bliss Beauty Nutrition and Health offers you products and a large range of service's in Beauty and Healthcare. We also work in advanced skincare treatment with Skin concerns and permanent hair removal. Our clinic also offers many holistic therapies including Reflexology, Aromatherapy, Counselling and Psychotherapy.We are delighted to be able to offer gift vouchers or arrange packages. Contact us today for appointment or consultation.

Mechanic 24HR

Mechanic24Hr.ie will collect, Repair & Return your car for you with no call out charge during this Pandemic.
Ballycross Apple Farm

Home to the award winning Ballycross Apple Juice, this real working apple farm is bursting with activities for big and small kids alike.

Castlerea Farm Supplies

Suppliers of Animal Feeds, Fertilizers, Fencing Materials, Animal Care Products and General Farm Requirements, established in 1987. Also supply food for your beloved pets whether they're dogs, pigs, hens or goats. Catering for all your household fuel needs all year round with market leading brands in briquettes, coal and fire logs.

Expanding with Boyana

I offer stress and anxiety relief in a safe environment.

Do you want to feel safe, acknowledged, heard and seen.

We can do that with talking therapy and body work therapy EFT tapping. I have EFTi Certification. Session can be online and face to face.

I'm also a Celebrant offering facilitation of baby welcoming and wedding ceremonies. Based in Dublin.

The Leitrim Designhouse

Order by phone +353 71 965 0550

A not-for-profit organisation, the Leitrim Design House nurtures Irish craftsmanship and assists small craft & design businesses to develop and showcase their designs.

Its flagship gallery has been recommended by the Design & Craft Council of Ireland as one of the leading craft and design outlet in the country and is considered one of the landmark visitor attractions in the region.

Mylestone Interiors

Mylestone Interiors is a slice of interior paradise, located in Killarney Co. Kerry, a town full of optimism and vibrancy. When you cross the threshold into Mylestone you know you have arrived somewhere special amidst the fine furniture and home accessories. Our variety of unique accessories are beautifully arranged amongst the fine furniture and bespoke design pieces.

Doreen Kennedy Artist

Doreen Kennedy is a Photographer and Designer. Her work has been published internationally and she is known for cinema related photography. Her new online shop sells small unframed artworks including photo grids and abstract watercolour paintings.

Cloon Keen

Order by phone +353 91 565 736

Cloon Keen is a perfumer based in the heart of the medieval city of Galway. For nearly two decades, it has created scents that are deeply entwined with Irish landscape, history, and tradition.

The city's rich oral, literary, craft and design traditions combine to form an innate aesthetic that translates into a singular cultural identity. This has inspired countless individual and collective creatives to produce beautiful, meaningful work. Cloon Keen is one of these collectives.

Paulines Crafts – Face Masks

Never forget your mask again! This mask can be attached to your wrist with velcro in the morning so that you are never caught without it.

100% cotton, breathable, reusable, machine washable and available in many patterns. Hand made in Ireland.

Celtic Wood Art

Bespoke Woodturning and Wood Art Gifts and pieces.

Corleggy Cheeses

Irish Handmade Raw Milk Cheeses made from Goats, Sheep & Cows milk

Triest Press

We are digital printers in Roscommon town, Also a social enterprise giving meaningful employment to people with intellectual disabilities.

Wolf and Shadow

Lifestyle brand inspired by nature and the outdoors
Dalkey Photo Centre

Have your photo placed on a mug, t-shirt, jigsaw and more. We have a wide range of photo frames and albums to choose from. Instax cameras and digital cameras are also available.

The Lighthouse Candle

Hand made soya candles and soap Made in Fenit. Stable scents are: Plum and rhubarb, wild lemongrass, Lavender, Wild rhubarb, Juniper, Whiskey and Angel wings.

CombiKids

Combilift specialises in customised multidirectional Lift Trucks designed to handle long & awkward loads. Employing more than 600 people in Monaghan and with customers in more than 85 countries, Combilift is a formidable force in the Material Handling Industry. Innovation permeates throughout the company and this has now been extended to capture children's imaginations at grassroots level. Recently, we have teamed up with Award Winning Author Emer Conlon to launch an exciting new children's book 'The Forklift Trucks and their Secret Superpowers' and just in time for Christmas! The Combi Kids Book is in line with our ethos of supporting Irish products. Here at Combilift, we are mindful that charities are suffering during these times in terms of support and donations and to that end, ALL proceeds from book sales will be donated to the incredibly deserving, 'Make a Wish Foundation'.

Ardcarne Garden Centre

Ardcarne Garden Centre is an Award winning Garden Centre offering extensive and sometimes unique collections of seasonal goods and garden gift products. Everything required to create, maintain and enjoy a garden including Trees, Shrubs, flowering plants, fruit trees and vegetable plants, compost, pots, fertiliser and garden and bird care products, Indoor plants and pots, Gift Vouchers.

Shapely Sock

The Shapely Sock is for anyone with skinny or 'bowed' calves or with poor calf muscle definition. This luxurious bamboo/cotton mix knee length sock has an internal pouch over the calf region into which you place a foam Shaper. It is designed to be worn under knee length boots or even under skinny jeans to add definition and give fuller more 'shapely' calves!

Brookwood Pottery

Rothlú

Contemporary wearable-art textile jewellery designed & hand made by artist/maker Frances McGonigle in the Ox Mountains, Mayo. We hand pattern and dye scrap remnants, transforming this base material into stunning, lightweight pieces in beautiful hues. Gift wrapped to perfection. Vouchers available.

The Everyman

The Everyman's new 'Play It by Ear' programme of audio streamed live performance is the ideal gift for someone who is missing live performance this Christmas and for family and friends abroad as shows can be accessed globally. There is a mix of rehearsed readings, comedy and music to choose from, all performed live from The Everyman stage.

Gift vouchers available.

ACS

ACS is an authorized HP partner. We sellsupport PCs, laptops and printers. BrightPay and Intact payroll & accounts+Trend Avirus

Annie's Organic Farm

An organic horticulture farm in Tipperary producing high quality salads, herbs and vegetables.

Threadrun Screenprint

Threadrun Screenprint supplies and prints organic garments, t-shirts, hoodies and bags. Support your local printer.

Irish Tweedscapes
Estetica Beauty Clinic

We have a wide range of facial treatments, including mechanical, manual, exfoliating, needle, microneedle and many more... We offer treatments for hands, feet and body. Sales of brands cosmetics: Natinuel, Synchroline, Cell Fusion, Janssen Cosmetics, Podopharm, Clarena...

DWM Cards

DWM designs , prints and manufactures a full range of greeting and occasion cards. We are also home to the Dunamon Castle original Midwinter Candle. Printing here in Ireland dating back to the 50's we have an excellent track record supplying small print runs, bespoke stationary, through to print for national and international media campaigns.

Dalkey News

We sell newspapers magazine books stationery toys parcel direct collection and parcel connect drop off as well as all news agency services.

My Little Pear Tree

Shop Online mylittlepeartree.com

My little pear tree is a new online store selling gift boxes for newborns and toddlers as well as gift sets for family, friends and colleagues.

Kennys Bookshop

Independent bookshop in Galway. Free delivery in Ireland! New, secondhand and rare books. Also an Art Gallery. Est. 1940.

Hearts Creations

I own a small business, which before the pandemic was mostly running weekly quilting classes and monthly workshops. I taught classes of 6/7 from beginners to intermediate level quilting. Due to restrictions, I now make and sell masks in multiple sizes and patterns. I also have been making a few other gifts and decorations in the run up to Christmas.

Xcellent PC

We offer a wide range of Laptops, Custom Gaming Desktops, Home & Business PCs built with the best high performance components, PC Components & Peripherals.

✔ Customized PCs Ready To Go! ✔ Fast Nationwide Delivery. ✔ The Images Of The Customized PCs Show The Real Thing. ✔ Local Pickup Available

SBK Holistic

A handmade holistic brand with the focus on helping common ailments through natural sources.

Borovalley Fruit Farm

Visit website irishstrawberries.ie

Here at Borovalley fruit farm we have been producing delectable strawberries for nearly 40 years. Building the business from the foundations, Paddy used the knowledge and expertise passed on to him from his father, a pioneering strawberry grower, to develop Borovalley fruits into a showcase for the modern strawberry grower.

Small Changes Wholefoods Store

Organic loose wholefoods and fresh produce, eco-friendly products, and local artisan products in the heart of Drumcondra.

Galway Goat Cheese

Shop Online galwaygoatcheese.ie

Hello and welcome to our new on line shop. This is where you can now order our Goat Cheese, Milk and tasty Yoghurt for direct delivery to your doorstep.

As we are a very small producer some of our goat cheeses sell out quite quickly, but we will take pre-orders.

The Kitchen

The 'Kitchen @ Gorey' is an award winning restaurant based around a modern industrial style dining environment, with a focus on sourcing the highest quality local produce and using fresh natural and free range wherever possible.

The heart of the modern European menu are angus burgers, glorified wood fired pizzas and gourmet pies complimented by a careful selection of wines and boutique beers.
Siobhán McKenna Studio

Ireland's beauty and energy printed on silk, cashmere, modal accessories. Local Landscapes, Irish Trailblazers and Myth.

Donegal Bog Cotton Company

The Donegal Bog Cotton Company is based in Falcarragh, Co. Donegal and specialises in organic handmade cosmetics. From small beginnings in 2014, Marian and Patricia have broadened their range of products from handmade soaps to moisturiser, lip balm and scented candles. Only the best quality organic ingredients are used and, where possible, are sourced in Ireland. All ingredients are sustainably sourced and are cruelty-free and vegan-friendly. Packaging is recyclable and is kept to a minimum and plastic is banished.

Bláth na Mara

Hand-harvested Organic Seaweed from the Aran Islands, Ireland. Check out our new online shop on the website!

Michelle Owens Art

The Nail Studio

Foot Clinic & Nail Salon, FM World/ Baerh/ Laufwunder/ Clearance product seller.

Craft Shapes Ireland

Order by phone +353 86 414 1212

The brainchild of Melvin and Maria Porter, Craft Shapes Ireland began purely as a craft shapes supplier to the many, fabulously gifted crafters, in the country.

Creatives at heart, Melvin and Maria, pride themselves on the quality and presentation of their finished personalised gifts and décor for all occasions.

Due to high demand, the business expanded rapidly to include

craft supplies

, such as embellishments, paints & a vast and fabulous range of 

Solid Wooden Boxes

 made for multiple use cases.

Greg Reddin's School and Office Supplies

Studying, or working from home? At Greg Reddin's we have everything you need to keep working or studying. Call 018491283 or email sales@gregreddin.com. Serving Fingal businesses and students since 1986, thank you to all our customers for your support. Keep safe and well.

Playlist Plaques

Food Solutions

Supplier of illy coffee, Monin syrups, Monbana chocolate, Clipper Tea and Drink me Chai

Maria Carton Style Advisor

I am a Fashion Advisor, Stylist and Consultant working with clients who want to look and feel amazing. I also work with Government agencies and schools to create awareness of Fast Fashion, and how we can promote a circular economy without sacrificing style!

My services include Fashion Master Classes, Wardrobe Makeovers, Personal Shopping, Virtual Consultations and Keynote Speaking.

The Workshop Castlerea

Online Zoom Live Personal Training, Group Exercise, Pilates

Sarah's Organic Kitchen

Founded by Sarah Varela focusing on freshly hand baked organic granolas. Sourcing the best premium quality ingredients creating totally nutty organic granolas with a unique taste. Not too sweet using the best irish local Dublin honey.
The Store Yard

Order by phone +353 (0)57 86 80088

With more than 25,000 sq ft of the best architectural salvage, vintage, period, retro furniture and curios in the country, The Store Yard is unique in the Irish antique and architectural salvage market.

We have  been trading successfully in Portlaoise since 2009 and owner, David Keane, has established a reputation as an expert in antiques with a particular interest in Irish vernacular furniture and architectural salvage.

EsbatCéile

Irish Retail store selling | Humidifiers | Incense | Healing Crystals | and many more gifting goods.

Wild Irish Foragers

Order by phone +353 85 747 6761

Wild Foods from the heart of the Irish Midlands. A taste of the Wild Irish Countryside from a small & wild 5th generation family farm.

Green's Berry Farm

Visit website greensberryfarm.ie

Located near Gorey, Co. Wexford, a family run business that has been growing fresh, juicy, premium quality berries for over 20 years.

Hederman Smoked Salmon

Order by phone +353 21 4811089

Ireland's only authentic timber smokehouse, where organically farmed or wild salmon are hung for smoking. A variety of mostly smoked fish and other smoked goods such as butter also available. Established 1982 by owner Frank Hederman.

Hella's Kitchen

Seasonal goodies; jams, marmalades, chutneys, cordials, ideas on how to use them and much, much more. Available at market stalls and some select shops.

Olly Olly & Co

Activewear made using fabric made from regenerated ocean waste.

Kiddies Kuts LTD

Kids only Hair Salons and Toy Shops

Plant Frenzy

We are a small, family run business, based in Dublin selling house plants. We are always on lookout for fun, rare and beautiful plants.

Different sizes of leaves, huge variety of patterns and shapes don't stop to amaze us. Philodendrons, Calatheas, Succulents and Cacti are all part of our little indoor jungle. We love collecting plants and cuttings. Seeing them grow brings us joy.

Keen Print Ltd

We do all types of printing, design, embroidery and signage. For Christmas we do personalised Christmas stockings, teddies, blankets, numbers on jerseys, etc. We also do work wear packs embroidered with your company logo and they are proving very popular. All work is completed in house and there is no job too big or small.

ETL Craft & Giftwear Centre

We are a store located in the heart of Roscommon Town, Ireland. We stock Fashion Accessories, Art & Giftware. We pride ourselves on supporting Irish Designers online and in-store. We are stockists of International Designers such as Radley London. A very special place to find the perfect gift for all occasions.

Janni Bars

At Janni Bars we concentrate of giving people plastic free options for their bathroom and household routine, including pet care. We want to optimize the solid bar experience, offering skin-loving products with natural ingredients without the unnecessary waste. If we can reduce plastic waste, save water, lower emissions and clean the people, we have succeeded.
Highbank Orchards

Shop Online highbankorchards.com

Order by phone +353 (0)56 7729918

Highbank Orchards is home to the original and innovative and multi award winning Highbank Orchard Syrup. We also produce several delicious Apple juices, including our acclaimed non alcoholic Drivers Cider as well as Highbank Proper Cider and Medieval Cider, matured on their wild yeasts with no added sulphites.

2014 brought the addition of Dodonus - the smallest Distillery in Ireland which was built in the old Highbank Dairy and now produces Highbank Organic Apple Spirits.

Sinead Lough Ceramics

The pottery is located in the middle of Ballyferriter village on the Dingle peninsula.

The building, which was once home to a traditional grocery shop now hosts  a retail area to the front and at the back the studio where all the pottery is made on site.

L'Art du Chocolat

Nicolas Bateau and Cyril Borie are from Bayonne, a city in the French Basque Country known as the chocolate capital of France. Their work as a chef and pastry chef brought them to Ireland, and the pair set up L'Art Du Chocolat in 2013.

All orders must be made on the click and collect site

Uniformal

Order by phone +353 (0)1 4295730

We are a 2nd generation business with over 30 years of experience, designing and manufacturing bespoke uniforms, workwear and PPE in Ireland. We deliver premium-quality, cost-focused uniform solutions, supported by the highest standards in customer care.

Vinehall Displays

Vinehall Displays is a family-run events and exhibition company that has had to reinvent itself since COVID. This involved leveraging the great resources of a fantastic team and best-of-breed machines to create and manufacture innovative working from home and exercise from home products.

Little Cheesecake Shop

Little Cheesecake Shop is a small family run business in County Mayo making mini cheesecakes, large cheesecakes and cheesecake brownies/blondies. We won Gold in the puddings and desserts category at the 2020 Irish Food Awards as well as Best in County and Best in Connaught across all categories.

Umbrella Eile

Aidan O'Brien Butchers

Butchers shop in Skerries.

Goatsbridge Trout

Husband and wife team Mag and Ger Kirwan are at the centre of the Goatsbridge story. They live on the farm with their family and work together to carry on the proud tradition of purity and sustainability. Each daily catch comes directly from the crystal clear Irish waters of The Little Arrigle to your table. They have a passion for trout, which comes across in the quality of their product.

TheBookshop.ie

Online independent bookseller selling new, used, vintage and value books

Benny's Deli

Benny's Deli is a family run Bakery, Deli, Specialist Grocery Store and Cafe serving the market town of Castlerea since 1981. We are famous for our friendly service, honey & mustard baked 'Ham on the Bone' and delicious handmade apple tarts.

Our bakers make fresh soda, yeast and sour dough breads every morning as well as a wide range of cakes, desserts and gluten free products. We have an extensive online store and make bespoke foodie hampers showcasing the best of Benny's food and local artisan suppliers.

Two Spots Coffee
Walsh's Bakery & Coffee Shop

Shop Online walshsbakery.ie/shop

Walsh's Bakery was founded in 1953 by Tom Walsh. He married his wife, Una, soon thereafter. Their seven children grew up helping in the bakery and shop. The Walsh family baking tradition is now carried on by their son, Cathal, with his wife, Joan, and daughter, Róisín.

Dorans on the Pier

Order by phone +353 1 8392 419

At Dorans on the Pier, we know our seafood. With 3 brothers who have fished, with over 50 years of sea time between us, we really do know our business.

We still operate our own trawler, the Celtic Fisher and have a busy factory supplying to some of Dublin's finest restaurants. We have 3 seafood restaurants, 2 of which are on Howth's West Pier and a newly opened third in the Beachcomber pub in Killester.

Visit website mammyredhead.com

I write create and publish stunning books featuring the Island of Ireland. Currently on sale I have Little Red Head - The Great Western Greenway, suitable for 4- 11 year olds. A full colour illustrated book

Bantry Bookshop

Situated in the heart of the historical maritime town of Bantry, the Bantry Bookstore continues a proud tradition of independent bookstores in West Cork. Owned and run by sisters Kate Smyth and Marney Smyth Fischer, the bookshop offers a wide variety of reading materials from contemporary Irish and international fiction and poetry, non fiction, history, archaeology and Irish culture, nature and science, as well as a Children's Department, literature for teens and young adults and extensive second hand, bargain book and greeting card departments.

Flying Tumbler

The Flying Tumbler is an Irish bird with a natural beacon for home. It can fly for days from anywhere in the world to reach the home loft. After years apart, the Walsh boys returned to Ireland and worked with distilling experts to release small batches of independent Irish Whiskey that tell stories of their travels.

Clarenbridge Garden Centre

Clarenbridge Garden Centre is located in the village of Clarenbridge Co. Galway.

We are located behind the Londis Supermarket in the Bridge Centre and our free car park is situated in front of our garden centre.

Also in Waterford.

Melissa Curry Jewellery

Visit website melissacurry.com

PÓG (An Irish KISS) is a new gift range of jewellery designed by Melissa Curry. Send a KISS from home and stay connected to those you love near or far. Each Póg Gives 1 Euro back to Mental Health. Packaging is 100% biodegradable + comes with a card.

myecohub

My Eco Hub | Your Online Eco-Friendly Shop

Our aim is to help you create an Eco-Friendly home that benefits you and the Planet around you! Myecohub provides Eco-friendly products for a healthier and more sustainable future. We endeavour to supply plastic-free alternative products that are biodegradable to help you reduce your carbon footprint on the planet. We specialize in air quality monitors, energy-saving monitors and water conservation adapters.

We also supply products that are healthy and safe for you. We have a range of Voc-free, BPA-free, Chemical-free, natural, organic and vegan products.

Rita Lima Designer

I'm Rita designer, and we can help you turn your special moments in a personalized QR code, Spotify Mug! How does it work? Discover Here @ritalimadesigner

Tartare Café + Wine Bar

Order by phone +353 91 567 803

By day, Tartare is a cafe. In the morning, we serve artisan coffee with our own freshly baked pastries. For lunch, we serve a selection of sourdough sandwiches, organic salads, soup and daily specials.

At night, Tartare transforms in an organic and natural wine bar with a menu of some beautiful small plates made from the very best Irish ingredients.

Elena's Fairy Tales

Handmade decorations for home, festivies/holidays and for your special moments. If you have a question or a curiosity do not hesitate to contact me, I will be happy to answer you. My motto: when you do something, do it with love. I speak English, je parle Français, parlo Italiano.

Victoria pet centre

Victoria Pet Centre is a small family run pet shop in Carrickfergus. We stock a range of pet food, toys and accessories. Free parking is available.
Killenure Dexter Beef

Shop Online killenure.com/shop

Order by phone + 353 (0) 62 71498

Dexter Beef represents the raison d'etre of Killenure Dexter Gourmet. We are passionate about the breed's local history. Their rich grass diet also ensures the beef is rich in CLAs, Omega 3, Omega 6, and Omega 9. We also produce bespoke leather goods, beef dripping and bone crafts and single estate Irish charcuterie.

Antonia's Bookstore

Antonia's Bookstore opened its doors in 2005 in the beautiful heritage town of Trim, Co. Meath, Ireland. We stock a large range of books, stationery, greeting cards and art & craft sets. In addition to what we hold in stock, we pride ourselves on our ability to get any title in print for you (most in a matter of days).

Birthday Cufflinks

TotsTown Clothing

TotsTown Clothing is a small online business providing high quality baby clothing for affordable prices.

We offer free delivery in Ireland on all orders over €50 in Ireland and €5 standard delivery on all orders under €50.

Kreative Salon Supplies

Kreative Salon Supplies are a wholesale business selling hair and beauty products all over Ireland for more than 25 years.

Vintage Style Costume Jewellery

1PORTRAIT Studio

Family Portrait Photography Studio.

At 1PORTRAIT we specialise in photographing babies, children and families of all ages. Pets are welcome too!

Our modern studio in Templeogue, Dublin offers a relaxed, family friendly environment which helps us create natural, timeless images for you and your family to cherish for years to come.

An Bácús Beag

Artisan Bakery in Donabate. Specialising in Sourdough, Traditional & Continental breads, Pâtisserie, Viennoiserie & Morning Goods. Serving Upside Coffee!

The Triggerfish Cookshop

The Triggerfish Cookshop in the heart of Dublin's Blackrock Village, is dedicated to beautiful, functional cookware, kitchenware & tableware that inspires great meals.

The recently launched Cook School focuses on international cuisine, using the best of locally sourced Irish ingredients.

Our focus is on quality, function and design with a  revolving range of products from around the culinary globe thoughtfully procured, and tested for their durability and performance.

We are an independent Irish-owned business.

VIAN Lifestyle Store

Curated edit of new and preloved handcrafted pieces and one-of-a-kind edition of home decor, fashion, and art.

Potager

Order by phone +353 (1) 802 9486

Potager is a fine dining restaurant located in the lovely village of Skerries, North Co Dublin, serving as much locally sourced seasonal produce as possible in a relaxed setting

We serve modern Irish seasonal food and our menus are built around our outstanding Irish producers and their ingredients.

Our menus change regularly to reflect the best available produce. We can cater for most dietary requirements. However, you will need to confirm with us in advance.

China Sichuan

An elegant & modern Chinese restaurant located in the heart of the Sandyford Business District. Specialises in modern Cantonese and Sichuan cuisine based on classic dishes. A young and dynamic team of highly skilled chefs and front of house staff dedicated to customer care. A large outside terrace is perfect for the summer months.
Daniel's Home Bakery

Small home bakery. I produce six different healthy breads and also six cookies/cakes.

Sayers Studio

Irish artist creating semi abstract original paintings based on the flora and fauna of Ireland.

Knockdrinna Farmhouse Cheese

Experimenting in her kitchen in 2004, home chef Helen Finnegan made the very first batch of what was to become Knockdrinna Farmhouse Cheese using just a few simple household utensils and a small amount of goats milk.

Deciding to invest in her passion for good food, Helen began making cheese full time and the first Knockdrinna cheese – a Goats Cheese Camembert, Knockdrinna Snow – was born.

Moran's Mega Jam

We make quirky jams, chutney, sauces and a dairy/nut-free pesto, we use 90% Irish fruit in our products.

Newbarn Farm

The Newbarn Farm Shop sells homegrown and locally produced fruit and vegetables bringing you the best and freshest seasonal produce from the local area alongside carefully selected imported fruit and vegetables direct from the dutch markets.

Our flock of chickens provide us with free-range eggs which we sell alongside fresh bread, jams, juices and freshly squeezed orange juice. We also sell a selection of meat from local butchers, R & J meats including our delicious Newbarn Sausages.

Our Farm Shop is located in a large and airy Shed and we have a full range of measures in place to allow you to shop safely. For customers who would prefer not to leave their cars, just beep when you arrive and we will organise your shopping for you. For parents/guardians with young children, we are happy to organise your shopping for you while you visit the chickens.

Mescan Brewery

Brewers of Belgian style artisan beer on the slopes of Croagh Patrick.

We're very aware & supportive of the need for social distancing to help slow the spread of Covid 19. We're trying to stay positive & look to the future. So we're planning an almighty hooley at the brewery for when this is all over, to celebrate getting through it. Anyone who orders Mescan beer for home delivery or collects their order at the gate during the crisis will be put on the guest list!

Safe collection at the brewery gate will be facilitated by arrangement – email us at mescanbrewery@gmail.com or text 086 832 0320 to make arrangements before placing your order.

Simply Gorgeous Jewellery

Contemporary fun jewellery designed & individually handcrafted in Co Limerick.

Each piece is unique, original one off or limited edition.

Timeless Marketing

Shop Online timelessmarketing.ie

We are a print and promotional company based in Dublin. We do all things branded, so if you would like to promote your company check out the thousands of products available on our Website and see how what your logo would look like on them.

D & P Byrne Organics

Paddy Byrne grows an extensive range of certified organic salad crops, vegetables, squashes, and hard and soft fruit. His farm shop is open all year round, selling seasonal produce, organic duck and hen eggs, and a variety of jams, chutneys and preserves from his own recipes.

The Herb Stone

Holistic Healthcare Shop. Quality CBD products, 100% Irish. Healing crystals, incense, herbal teas, raw ingredients, and much more. Our door is always open to anyone looking for advice on healing alternatives.

Rally School Ireland

We provide Rally & Supercar Driving Experiences for men, women, teens, kids aged 10 years+, groups and Corporate Events.

Igana Creation

Hand made quilling and origami earrings.

Everything is made out of paper.
Badly Made Books

Visit website badlymadebooks.com

Handmade recycled paper notebooks, journals & planners produced with a minimum of 70% post-consumer waste. Based in Cork City the badly made books studio specialises in the production of high-quality, low-impact books, print & design.

Earthly Elegance

Cabana Café

Cabana Café is prouder to offer the best selection of Speciality Coffees, Cakes & Gourmet Snacks with a Brazilian & Tropical Twist! Come say Hello!

Dove Textile Design

Dove Textile Design is my brand of hand crocheted items. I enjoy creating the designs & patterns. My designs are a bit quirky made with great care and attention to detail, with a professional finish.

Charlie Byrne's Bookshop

Order by phone (+353) 091 561766

The story of Charlie Byrne's starts in 1989, when Charlie began to sell quality secondhand books from a market stall in Galway's Munster Avenue. By October 1989, he had leased a small shop on Dominick Street, and the bookshop had found its first home.

The West End

Weekend's special's available for takeaway Friday, Saturday and Sunday.

The West End is a fifth-generation public house located in the picturesque village of Fenit, a small fishing port with a busy marina.

Drumanilra Organic Farm

A family run organic farm on the shores of Lough Key. Click & collect service for organic farm produce, Fruit & Veg Boxes, Organic Dexter Beef, Lamb, Chicken & Eggs. Courier Service nationwide.

Local Collection Points in Boyle, Strandhill, Foxford, Carrick-on-Shannon

The Fish Kitchen

Visit website thefishkitchen.ie

At Bantry's Fish Kitchen, just a few minutes' walk from Bantry harbour, we specialise in serving freshly-caught, local seafood cooked with flair.

The Headford Arms Hotel

Wild Atlantic Oyster

Order by phone +353 87 41 82 185

Wild Atlantic Oyster is the brand representing the oyster producers in Sligo Bay, on Ireland's North West coast.

Sligo Bay has numerous inlets with ideal conditions for the cultivation of oysters, and has a history of oyster cultivation over two centuries.

Our producers specialize in the cultivation of the Pacific oyster species Crassostrea Gigas, which they source from their own shellfish hatchery on the shores of Sligo Bay.

EcoLogic The Organic Food Store

EcoLogic was the first certified Organic Food Store in Ireland. If we dont have what you are looking for just ask and if we can get it in we will. :)

Delivery is free of charge for orders over €25

Orca Board

Paddle boards designed in Ireland with a focus on social responsibility and safety.

Orca Board also sells all the other kit you need to get you out on the water.
The Masked Lizard

The Masked Lizard specialises in high quality, reusable, environmentally conscious products.

Choose between three mask shapes for the one that fits you perfectly. Cotton masks have sturdy designs, as well as replaceable elastic & nosewires for longevity. Custom made fleeces sewn from recycled PET plastic are the newest addition to my shop. I also provide an up-cycling service, check out my page for examples!

Green Acres Quilts

Doyles Premium Seafoods

Doyle's Premium Seafoods is a family run business owned by Garrett Doyle who's main aim is promote the freshest and best Irish Seafood as we can to our product range and also adding a wide range products from all over Europe to accommodate our grow list of foreign national customers.

The Good Food Store

The Fruit People

Ireland's leading fruit box service.

From simple beginnings in 2013, The Fruit People is now the leading office fruit box specialist in Ireland.

Minimum order value is €35.

Olivieri's Fine Italian Foods

A producer of Extra Virgin Olive Oil in Italy but based in Ireland for the last 20 years. Also importer of Organic and Fairtrade products, Coffee, balsamic etc from Italy.

Berna's Dressings

Berna is an Irish artisan food producers specialising in natural and quality salad dressings. She blends all fresh ingredients together resulting in a delicious dressing for everyday salads and cooking too! Berna currently has 3 dynamic flavour combinations; Basil & Lime, Honey & Mustard and Chilli & Lime, each creating their own unique vibrant taste experience.

Willowbrook Glamping and Hideaways

Willowbrook is a beautiful family friendly camping and glamping site situated in the heart of Ireland's Hidden Heartland.

The site includes an events venue, a pizza oven, and a peaceful vibe, with tai chi, acupuncture, and massage available on site.

Nufields

We make it easy for you to grow your own microgreens at home.

EQe are suppliers of easy to use kits and top quality certified organic sprouting and microgreens seeds.

The Gutter Bookshop

Ballagh Farm Shop

Visit website ballaghfarmshop.ie

Farm Shop selling locally produced vegetables, eggs, bread, honey, artisan products, cakes, cheeses, in spring vegetable plants, summer flowers and more.

Kinsale Mead Co.

Award winning family business making artisan Irish meads (12% ABV) in Kinsale, fermented from real honey and dark berry fruits, deliciously light and refreshing :

Atlantic Dry Mead: 2% ABV, citrus honey blossom flavor, off-dry.
Wild Red Mead: 12% ABV, blackcurrant and dark cherry, off dry
Hazy Summer Mead: 11% ABV - light & fruit with strawberry & raspberry notes, off dry.
Annascaul Black Pudding Co.

Annascaul Black Pudding is an artisan homemade pudding and was first made when Ashe's shop was established in Annascaul in 1916.

Marians

At Marians we stock a modern range of Irish and International ladies fashion, specialising in Bridal and Special Occasion wear, quality casuals and Outerwear. Providing great advice on dressing for your shape, size, lifestyle and wardrobe. Since 1954 Marians are reliable dedicated fashionistas who love fashion — visit us in store, online marians.ie or virtual personal shopping experience available.

Victory Chimp

Independent cycling brand creating bike art, apparel and accessories to make you smile. Based in the Sperrin Mountains, our products are dreamed up on these wild and beautiful roads and worked out back at our studio. With integrated Banana Positioning Technology™.

Charles fay

We are a third-generation family business we stock ladies&kids fashion baby gifts we deliver nationwide.

All About Kombucha

Shop Online allaboutkombucha.ie

Gift your loved one the buzz of brewing healthy, organic kombucha at home this Christmas! Kombucha is a fresh, fermented sparkling tea - packed with probiotics! Crack open our Home Brew Kit, get creative with flavours and share homemade kombucha with friends and family!

Luna Maille

Designed and Handcrafted in House Luna Maille is the result of ten years developing, designing and sourcing high quality metals and ethically sourced gemstones to create our collections of lightweight, easy wear and unique jewellery. Aine takes her inspiration from the colours and texture of the Irish countryside , Antiquity and the Medieval Era.

Happy Tummy Co

Shop Online thehappytummyco.com

Our ethos is built around how to use food as both preventative and prescriptive medicine. With 10+ years of experience developing bread better than medicine for people with digestive health issues, we've discovered that our uniquely formed recipes play a paramount role in the health of your - gut, immune system, nervous system, strength and mental health. This is the school for the future of your health.

Castleruddery Organic Farm

Castleruddery Organic Farm has been producing a wide range of organically certified vegetables and herbs in the naturally rich foothills of the Wicklow Mountains since 1989.

Herbs on Thyme

Herbs on Thyme was established in 1988.

We specialize in culinary and ornamental Herbs.

We provide a mail order service in Ireland and UK.

We are members of the Irish Specialist Nursery Association.

For You Personalised Gifts

For You is one of Ireland's leading family run retailers for personalised gifts. Established in 2017, we have been supplying engraved, embroidered and printed products to thousands of satisfied customers. Savour each moment and commemorate every milestone with a gift that can translate your most heartfelt emotions. Bringing our grassroots approach to our online shop. For any other information visit site.

Tea 4 You

My name is Joanna and I am the face, mind and muscle behind the tea4you business. Tea is my passion and love. I'm grateful for my job every day. I have spent many years immerse myself each day deeper and deeper into the beautiful universe which is tea. Much like coffee or wine, loose leaf tea has a whole palette, with endless nuances and notes to be found in every cup.

Photocare

Digital Print & Framing Shop with excellent Passport and ID Photo Service.
The Village Kitchen

The Village Kitchen is a local Takeaway & Catering Business based in Kilkerrin, Co. Galway

One Time Before

One Time Before is a personalised magical children's book allowing you to share your world with your little one at their age. Easily customised illustrations of you and your child.

Whiplash Beer

Whiplash Beer is a Dublin based brewery, founded in 2016. The brewery produces three core beers, Body Riddle Pale Ale, Rollover Session IPA and Northern Lights Micro IPA, along with an ever-changing and exciting roster of special editions and collaborations.

Scholars Townhouse Hotel

Visit website scholarshotel.com

Order by phone +353 41 9835410

Scholars Townhouse Hotel is an award winning boutique Hotel with 2AA Rosette Restaurant and Gastro Lounge.

Scholars Townhouse Hotel is renowned for its use of Local Produce concentrating on Seafood and Steak.

A Family Run Hotel with a personal touch.

Kilkenny Architectural Salvage & Antiques

Family Business - architectural salvage and antiques. Garden furniture, timber flooring, antiques, signs and much much more

Hazel Coonagh Arts

Fine art prints by Hazel Coonagh

Roger's Hot Nuts

Cupcakes & Counting

Cupcakes and Counting is a bespoke cake atelier based in Dublin, Ireland. We specialise in stunning wedding cakes and eye-catching custom bakes that will surely add extra 'oomph' to your special occasion.

Johnnie Fox's

Order by phone +353 87 7734926

"We've had families at Ours for over 200 years. Now we'll come to Yours!"

We are delighted to announce the arrival of the Johnnie Fox's At Home menu, bringing a little bit of the Fox's spirit to your home for the first time!

Same Day delivery for orders before 12 noon or simply PreOrder for Delivery or Collection on a day & time that suits you! Collection & Delivery times are available from 2pm to 7pm EVERYDAY!

Mike Curran Photography

Wedding & Family Photography, also available for Commercial Photography, 360 Photos, Video & Drone Available.

Beejou

Hello, my name is Rachael and I'm the founder of Beejou, a small, online jewellery business based in Greystones, Wicklow. Beejou offers high quality jewellery at affordable prices.

Handcrafted Collection - a series of handcrafted necklaces. Premium Collection - a unique range of hypoallergenic (nickel-free), non-tarnishing jewellery.

Over 90% recyclable packaging. €1 of every order donated to the Irish Motor Neurone Disease Association.

Mount Venus Nursery

Mount Venus Nursery is a specialist nursery tucked away in the scenic Dublin hills overlooking the city.

Over the past 20 years we have been growing one of the widest collections of hardy garden plants in Ireland. Most of our plants are home grown and exposed to the elements. Having such a palette of plants available at your doorstep is essential when designing successful and bio-diverse gardens.
The Garden House

Located in Malahide. Garden Centre, Home, Gifts, Cafe, Outdoor Furniture.

Get Up and Go Publications

We produce 'the world's best loved' Get Up and Go inspirational diaries, journals and planners, for adults and teens.

Boyle Craft Shop

Shop Online boylecraftshop.com

We are based in the heart of Ireland, Boyle Co. Roscommon. Home to our famous actor Chris O'Dowd. We strive to provide something for everyone in our online store.

If you are looking for a unique gift or would like to treat yourself, you will be sure to find something in the treasure trove that is Boyle Craft Shop we are proud supporters of local crafts, authors, musicians and artists as well as honey , tea and jam makers.

For all the Moone Boy fans there is a wide range of merchandise including the famous hand knitted Moone Boy hat!

Native Home

Sustainable homeware shop

Minimal Waste Grocery

Dispense with disposables! Buy your minimal and zero waste groceries at our stall or have them delivered to you in Dublin!

Contact details:

Studio 98

Polymer clay earrings, handmade in Kildare

First Accounts SAAS Limited

Accounting, advisory and tax services for startup companies in Ireland.

La Spesa Italiana

Italian grocery shopping deliver to your doorstep.

A Real Irish Christmas Tree

Visit website realirishtrees.com

Real Irish Christmas Trees delivered FREE nationwide, supporting Local Growers and Farmers during these tough times. High Quality Real Trees

Pestle & Mortar

Shop Online pestleandmortar.com

Simple solutions for beautiful skin.

We take ingredients from Nature, never compromising on quality, and marry them with technological actives at the most beneficial concentrations and the most complimentary pH levels.

KIDO

Order by phone +353 (87) 333 0984

KIDO is the no.1 shop for Lego compatible sets from Cobi.

Licensed - beautiful planes, giant ships, realistic cars, tanks, military vehicles and many others high quality bricks at affordable prices.

Fuller Paints & Decor

Taking your orders for either collection or local delivery. Email us your order for collection or delivery.
Tector Menswear

Shop Online tectormenswear.com

A family run menswear business in the Swan Centre Rathmines, Dublin. Father & Son, Brian & Richard Tector have over 50 years experience between them in the menswear industry and will be sure to help you look your best. Visit us in store or shop online with free delivery over €70.

We stock an exclusive range of smart casual wear from top brands such as Hugo Boss, GANT, Meyer, Barbour, Bugatti and many more. We also have a large selection of jackets, blazers and suits available in store. We offer great wedding packages to suit every budget. Get in touch to find out more.

Mr Green Fresh Food

Shop Online mrgreenfreshfood.ie

Mr Green Fresh Food opened over 5 years in the heart of Portmarncok on Stand Road. We only supply the Freshest of foods for our supermarket.

Packaging & Delivery Fee €9.99 PER ORDER

Full packaging and delivery fee refund for customers over 60 years old

Sancha's Events

Visit website sanchasevents.ie

We are a full event coordination wedding planner, designer and stylist based in Co.Roscommon. We are specialist wedding planners who love to work with couples. We design, plan and style your big day.

We also throw pretty stylish parties and events and provide everything from entertainment to catering, anything and everything to make your event unforgettable.

Whiskey Gift

We give you the opportunity to gift someone their very own personalised blend of whiskey! With the ingredients and taste chosen by you, our product is then hand crafted, labelled and waxed from our blending rooms in Cork.

Influx.ie

Order by phone (0) 83 818 4319

Having over a decade of web design experience in Ireland makes Influx.ie one of the leading website design firms in Ireland. Our web designers are committed to developing sleek and modern websites that really represent what your business is all about. Website Design in Ireland had changed in many many ways since we started building websites a decade ago.

The Burren Perfumery

Shop Online burrenperfumery.com

The Burren Perfumery is a family company that we run at a small scale with our wonderful local staff. Our aim is to be better than the best of the large brands in the quality of our products.

In the Blending Room Rose and Cate make our range of organic creams and balms. The products are made in small batches, usually 30 to 50 units at a time. We never hold large stocks of our products, choosing instead to manufacture only as needed.

Fingal Computers

Service Matters

Hygiene Specialists with an excellent selection of hand sanitisers, soaps, dispensers, masks and PPE.

Paul Egan Photography

Landscape photography, selling mounted and framed landscape prints, pop up shop in St Anne's Park Saturdays and Herbert Park Sundays.

Ellen Susan Igoe Art

I create bespoke original pieces including pet portraits, human portraits, landscape paintings in Acrylic, Oil and Watercolour as well as original designed and printed greeting cards.

The Reading Room

Established in 2006, The Reading Room is an independent bookshop, based in the picturesque town of Carrick on Shannon, Co Leitrim.  We offer a wide and eclectic selection of books and host book clubs, book related events and readings.

We are always happy to recommend books based on customer preference and sell book tokens, both national and our own and offer a bespoke subscription service, where a carefully chosen book will be posted once a month for the chosen time period.

HOOPS

Sterling Silver, Gold and Precious Hoops Earrings
Rock Farm Slane

Rock Farm Slane is a glamping, ecotourism and activity centre and organic farm on the Slane Castle estate stretching for 1.5km along the banks of the River Boyne.

The Farm Office has a small shop selling meat and eggs from the farm as well as a few local "goodies" from the Slane Food Circle and other great local producers including ice cream, cheese and local veg.

Seams Sew Simple

Wellmarkit

Irelands only web design & digital marketing team specialising in the Medical, Health & Wellbeing sector. We are not an agency. We are a group of professionals working together with the Health & Wellbeing sector. VAT registered. Solutions for all budget sizes.

The Spinery

Plant Based Mattress and Pillows . Designed by a Chiropractor for Support & DCU Scientist for No Toxins. Relieves Aches & Pains and Promotes a Deep Sleep. Wake up Energized and Fully Recharged. Put your well-being first and supports your health.

Plus120

Plus120 is a plant-based wellness company based in Ireland. We collate the most effective plant supplements across Europe and sell premium, full spectrum organic CBD oil.

We believe in using minimal, clean and pure organic ingredients in all our products. All products are vigorously vetted and only products with full up-to-date third party lab reports are listed.

King of Kefir

Founded in 2013 by Gerry Scullion, a Monaghan man with a passion for brewing craft drinks.

We have a simple ambition to produce a healthier, light and refreshing alternatives to high sugar or artificially sweetened soft drinks.

Our hand crafted water kefir drinks are produced in small batches in the Chocolate Factory, in the heart of Dublin.

Water kefir is a live culture fermented beverage which is teeming with beneficial and gut friendly bacteria and yeast.

Chakra by Jaipur

CHAKRA by Jaipur is a fine dining Indian restaurant that combines creative updates of classical Indian cuisine with locally sourced Irish ingredients paired with the finest selection of wines. The dining room exudes restrained elegance and refinement featuring a number of striking design statements and art from all over India. Dining in this comfortable welcoming warmth, is to experience the best of what modern Indian cuisine has to offer.

Gourmet Green

We are a family run cafe in Abbeyfeale. All our food is homemade from the very best locally sourced ingredients. We have a great selection of gift ideas that we can deliver locally.

Lemon Tree Restaurant

Situated in the heart of Letterkenny, Co.Donegal since its establishment in 1999, this family run restaurant  offers contemporary, seasonal dishes in relaxed surroundings.

All our meats, fish and poultry are Irish sourced everything is made freshly on site, including all breads, pastries, pastas and desserts. Our wine list offers extensive variety from around the globe.

Josephine's

Ladies boutique in Castlerea. Specialists in occasional wear since 1975. We bring the leading Irish and international labels to the heart of the country.

Stockists of a wide selction of casual wear from Gerry Weber & Basler. Fantastic selction of accessories from jewellery to handbags and more. We also carry a fantastic collection of children's clothing.

COSTELLOE + COSTELLOE

Award winning fashion accesories shop operating in the heart of Dublin for over 30 years

Manleys Menswear

Shop Online manleysmenswear.ie

Independent menwear retailer based in Athy, Co. Kildare. A family run business with big emphasis on customer service. Stockists of Sinners Attire, Jack & Jones, Selected, Helly Hansen, Benetti, Marc Darcy, André, Olymp, Bruhl, to name a few. You can also shop online @ www.manleysmenswear.ie
The Dublin Puzzle Company

Handcrafted puzzles and brainteasers for ages 8 to 88. We reimagine and redesign traditional puzzles like the Tangram or Pentominoes to Newer puzzles borne out of lockdown. We challenge the brightest sparks across Ireland. From our Impossible Puzzle to our fun Clear Acrylic Jigsaw we have something for all levels of puzzleability

Rushbrook Plants

Mammy Red Head Publications

Exploring and discovering our beautiful island of Ireland through storytelling. Come along the Great Western Greenway with Little Red Head and his family. An illustrated book suitable for 4 - 11 year olds.

Little Island Books

Ireland's leading publisher of books for young readers – from toddlers to teens. Award-winning picturebooks, fiction, non-fiction. Irish history, Irish myth, contemporary Irish stories from leading Irish authors and illustrators.

Polly & Andy

Seam Free Super Soft Kids Bamboo Socks. A sensory sensation that all kids will love. Irish Company based in #Waterford #sustainable #sensory

1PORTRAIT Photography Studio

1PORTRAIT Photographic Studio is based in Dublin, Ireland. We are a wholly Irish owned company. At 1PORTRAIT we specialise in photographing babies, children and families of all ages. Our modern studio in Templeogue offers a relaxed, family friendly environment which helps us create natural, timeless images for you and your family to cherish for years to come

SanitationStation.ie

Shop Online sanitationstation.ie

Order by phone +353 1 841 3554

We supply COVID-19 Sanitation Stations in Ireland ideal for any shop, office, service station, pharmacy and other places of business.

Public places like Sports Clubs, Local organisations, Town Halls. We also produce custom bespoke models with client branding.

Craft Food Traders

Shop Online craftfoodtraders.ie

Great source of excellent Irish artisan drinks and snacks. Fantastic range of products and delivery all over the island of Ireland.

MediGlow Skin & Laser Clinic

MediGlow Provides Environ and Image Skincare Products, as well as Laser Hair Removal in Cork

Jus de Vine

Wine Shop Dublin, We're right in the heart of Portmarnock, a village just north of Dublin city.

Delivering within Portmarnock.

Cathriona Hodgins Nutrition

Visit website cathrionahodgins.com

Nutritionist offering on line consultations in area of weight loss, digestion and thyroid health. Six week weight loss program, three month thyroid health program. Food intolerance testing.

My programs follow a low carb approach with some intermittent fasting as well as addressing your underlining health issues. Drop a dress size and establish the healthy habits to help you going forward.

Swoosh Ireland

Swoosh Ireland Is A Dublin Based Business Specialising In High Quality Electric Scooters Without The High Price Tag.
Molloys Bakery & Fine Foods

Family run bakery since 1922 and dedicated to freshly baked bread and cakes daily. At Molloys we produce a range of baked goods to suit all tastes including traditional soda breads to sourdough boule. Molloys also assemble custom hampers for all occasions, preserves, wines, chocolates all at hand.

Contact us today to help you pick out the perfect foodie gift.

Bucket of cheese

Shop Online bucketofcheese.org

We are a business that concentrates in buying only farm products or from a local business and strong believer in eco friendly packaging. We do charcuterie box, hampers and home made recipes for any occasions. We love cheese, cured meat and everything that goes with it, accompanied by delicious wine.

Time Pieces

Order by phone 00353 (0) 9066 25408

Time Pieces, a unique family owned retail premises known as 'An Aladdin's Cave' since 1992, is a leader in the field of Style, Design, Elegance, featuring Time Pieces for the Home and Person.

Stunning selection of Jewellery, Gifts, Antique Clocks, Original Art, Limited Edition Prints Local/International Artists, Dolls Houses, All Accessories, Dolls, Athmosphere, Lighting, Loved by All for All.

Dublin Meat Company

Artisan Quality Meat & FitFoods at Affordable Prices. Dublin Meat Company delivers to areas in north Dublin from its Blanchardstown shop while its Stillorgan shop caters for people on the southside and its Swords shop delivers to the surrounding area.

Dublin Meat Company – Craft butcher and home of Fit Foods.

Charme Boutique

Charme Boutique is a ladies online clothing store based in Newmarket, Co. Cork. We offer affordable stylish clothing.

Fernhill Garden Centre

Fernhill Garden Centre is a family run business that was established in 1978 by the Reid Family. It has developed and grown rapidly in the past 10 years to become recognized as one of Ireland's leading Garden Centre and Landscape Contractors. Fernhill prides itself on quality and value of its services and product range with exceptional attention to detail in delivery of these services.

Allvech Mobile Mechanic

Allvech Mobile Mechanics Car Service Dublin will come to your home, work or elsewhere to service or repair your car without interrupting your routine.

Lemon & Pip

Online Retail selling trendy & unique gifts. All mugs design and exclusive to Lemon & Pup. Homeware, Yoga, Body Care produced by small designers

Organic Delights

Visit website organicdelights.ie

Organic Fruit and Vegetables sold each week at the following farmers' markets: Airfield (Friday), Red Stables Raheny and Temple Bar (Saturdays) and Herbert Park and People's Park, Dun Laoghaire (Sundays).

Against The Tide Apparel

Sustainable, ethical, clothing inspired by the Irish Sea. Designed for swimmers, surfers, ocean lovers, and beach goers. Our clothes are 100% organic cotton, designed and printed in Ireland with 5% of every item sold going to local environmental charities. We've just launched with the first of our Signature Swims Range - The Forty Foot Hoodie.

The Book Centre

Velvet Cloud

Shop Online velvetcloud.ie/shop

Velvet Cloud is a range of handmade natural sheep's milk yogurt and cheese, made on the family farm where the Flanagan family have been farming for generations.
Kelly Cards

Kelly Cards quality high design Irish greeting cards. Irish Gallery cards using images from Irish artists and Irish Galleries. Lost Moments black and white photographs from the Irish archives and black and white animal portraits from the Eclectic Lens of Dominique Beyens. Christmas packs contain eight cards in a pack with two designs, supporting Irish charity ALONE "you're not alone".

Rise Jewels

Unique Jewellery plated in gold or rhodium. From women to women!

Magees Fashion Shop

Dingle Bookshop

Visit website dinglebookshop.com

We're a traditional independent bookshop and with knowledgeable staff, our own literary likes and dislikes, and a tendency to share them with our customers.

Order by email or leave a message on 0669152433.

Coconut & Moo Moo

Gubbeen Farmhouse Products

The Ferguson family have worked Gubbeen Farm for many generations now.

It is a 250 acre coastal farm in West Cork one mile outside the fishing village of Schull, the Atlantic Ocean bordering one boundary and Mount Gabriel to the North as a back drop behind the land, sheltering the pasture that has always supported the Gubbeen herd.

Louise's Beauty Studio

The salon is opened since August 2003, covering the most up to date beauty treatments along with a vast selection of beauty and tan retail products.

Well known throughout county Roscommon for its bridal makeups and wedding specials.

Arcadia Script

Arcadia Script creates and designs bespoke modern calligraphy & handlettered items.

Grounded Pottery

Grounded Pottery was founded by mother and daughter team producing Irish made travel cups 'From the Earth'. Our products are of premium quality and have greater benefits for our eco conscious customers since ceramics can last a lifetime if cared for.

Our mission is to move help society towards a more sustainable way of living by offering reusable handmade pottery cups and other eco living items that are superior to alternative mass-produced products. Our customers love how our cups feel to hold and ceramic does not taint or leave an odour in the cup unlike alternative travel cups.

Debbie Millington

Shop Online debbiemillington.com

Colour enriched soft natural silk scarves specifically designed to enhance your mood, boost skin tone and add radiance and vitality to your complexion. We also offer luxury silk pyjamas, pillowcases and eye masks.

Bia Bags

Bia Bags are linen bags made from 100% Irish linen. These linen food bags are the perfect solution to regular plastic bags or brown paper bags. Bring one of them to your local supermarket or bakery and put your bread or other produce inside!

Courtney Food Service